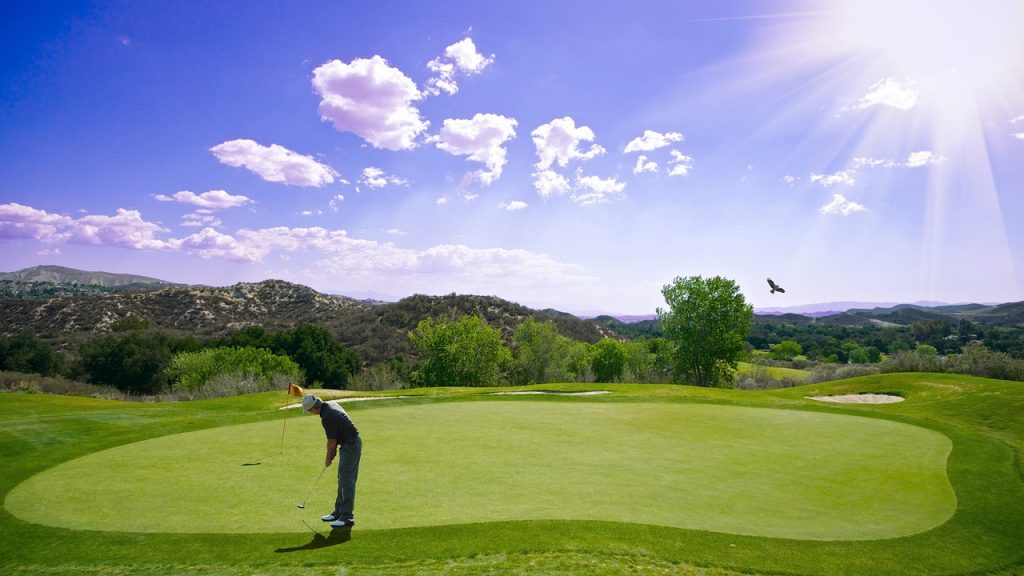 "Do you enjoy playing golf on a regular basis? Don't let your hobbies suffer while you're in Aspen."
Aspen is famous around the world for its world-class ski mountains, but the hidden treasures of this mountain town and valley are its wonderful golf courses. There are many links to pick from, and there is something for everyone. From beginner to expert, these lush, magnificent courses are likely to satisfy – and certainly, challenge – even the most committed golfer. Any golfer seeking a round in Aspen will discover that the experience is par for the course. So, grab your clubs and your golf shoes and prepare to swing your way into a memorable holiday!
"It also happened to be Colorado's best municipal golf course."
If you want to play the game of golf in a gorgeous and relaxed setting, the Aspen Golf Club is the place to go. This lovely public 18-hole course offers breathtaking landscapes of the Roaring Fork Valley. Did you know it was regarded as one of the top 21 courses in the United States? It is suitable for all skill levels, so you can readily take your children there and educate them on how to play this game!
Snowmass Club Golf and Tennis
"Non-members can only join after 1 p.m. for a subscription of $250 per player."
Snowmass Club Golf and Tennis are another of our preferred Aspen courses. This stunning 18-hole course, created by award-winning architect Jim Engh, comprises 6,986 acres and includes a training venue, learning complex, and even a restaurant! After a few hours of fun, treat yourself to a tasty dinner and a refreshing drink! The challenging environment of this traditional Irish links course is likely to surprise and excite players of all skill levels.
"Imagine yourself swinging your club toward the distant snow-covered mountains."
This world-class golf course, planned by Tom Fazio, is only available to members. However, if the chance to play as a member's guest comes, it will be a once-in-a-lifetime adventure. This course is one-of-a-kind, challenging, and offers breathtaking views of the valley.
"The course is family-friendly, and there is also a clubhouse restaurant where you can have a delicious meal."
The Jack Nicklaus-designed course at Aspen Glen provides thrilling challenges and rare aspects, all in a spectacular mountain environment. This course is well worth the 40-minute journey from Aspen, as it will undoubtedly provide a one-of-a-kind experience. Any golfer who wants to put his or her game to the test should schedule a tee time.
Which Transportation Option Should You Choose To Visit Best Golf Clubs In Aspen?
Private car service is the most comfortable, flexible, and convenient mode of ground transportation to and from the Best golf clubs in aspen.
WHY CHOOSE MAYFLOWER LIMO TO VISIT THE BEST GOLF CLUBS IN ASPEN?
"Travel stress-free and hassle-free than other modes of public transportation by simply booking a car."
There are always good facts and explanations to figure out why booking a car service is the safest way to travel. It is a faster mode of transportation than buses, trains, and even uber services.
Mayflower Limo is proud to provide first-rate transportation for long distances. Especially when it comes to one-way, round-trip, hourly, and airport transfers. All of their drivers are qualified to provide you with cutting-edge, first-rate transportation. The foundation of the company is built on respect, integrity, and dignity. Among the many advantages are:
There is no additional charge.
The element of convenience
Safety
A driver who is familiar with the city of Denver.
With all of the advantages listed above, you will be passing up a plethora of opportunities if you do not use this service on your next trip.
If you\'re traveling to Cordillera, you can read more about our services here.