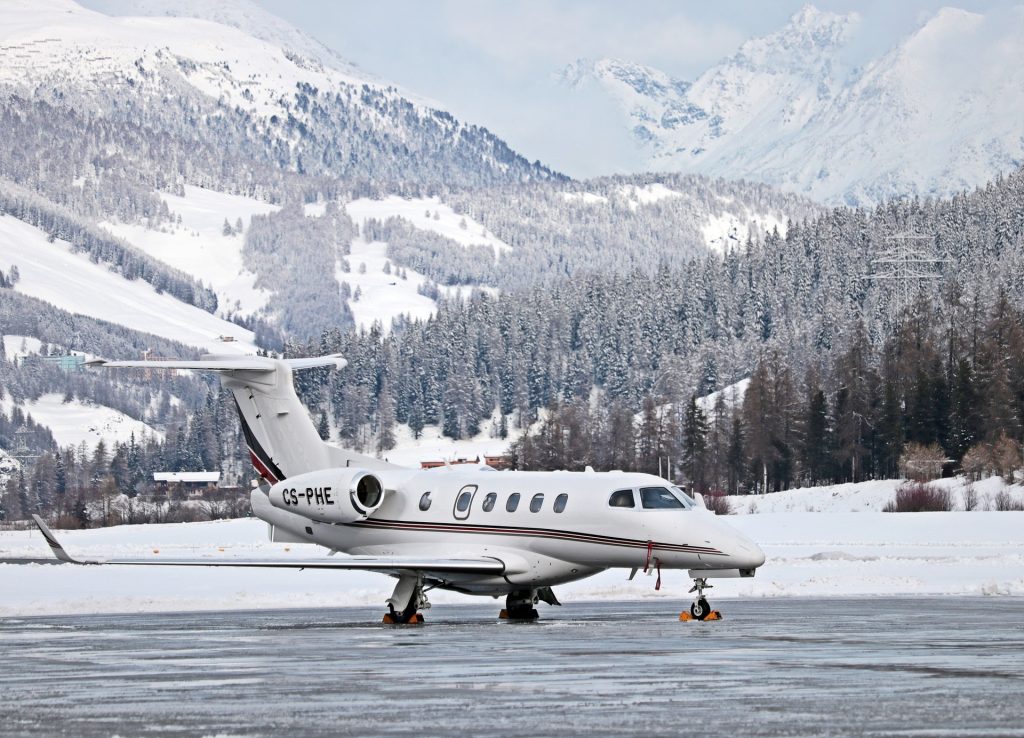 "Eagle County Regional Airport (EGE) is increasingly becoming the preferred entry point for travelers visiting the Vail Valley. It is close to Vail and all of the major Rocky Mountain resort communities, and airlines are increasing their service routes that include Eagle Airport."
The current passenger terminal at Eagle Vail Airport (EGE) opened in 1996. The Vail Airport serves as the entryway to the greatest skiing in North America, with Vail Beaver Creek, Aspen Breckenridge, and Steamboat only a short drive away. Passengers at Vail Airport do not have to worry about traveling across mountainous terrain or dealing with the difficulties of crowded airports. Vail Airport features an award-winning passenger terminal, courteous and helpful workers, and free internet access. Centrally located near all Colorado Ski Areas, we get you off the plane at the Eagle Airport and then onto the slopes.
THE FLIGHTS SCHEDULE
"Flights to and from Vail departing from Eagle-Vail Airport are reasonably priced. Especially when you will be experiencing mountain activities such as skiing, riding, fishing, and hiking. All without a long journey or the inconveniences of a major city airport, you\'ll soon be calling your chosen airport the Eagle-Vail Airport."
All commercial planes land at Eagle Vail Airport during the ski season (EGE). Nonstop flights are available from Atlanta, Chicago, Dallas/Ft. Worth, Denver, Houston, Los Angeles, Miami, Minnesota/St. Paul, New York/Kennedy, and Newark airports.
During the summer, United Airlines operates daily flights from Denver (DIA) to Vail Airport, while American Airlines operates daily flights from Dallas/Fort Worth (DFW) to Eagle Vail Airport.
GROUND TRANSPORTATION FROM EAGLE AIRPORT
Eagle County Airport provides several modes of transportation. Among these options are shuttle services, taxis, car rentals, and private cars. When planning transportation to and from Eagle Airport, many factors should be considered. The most essential factors are the budget, the number of travelers, and the time of year.
Since many services sell out rapidly during the busy winter season, it is critical to plan ahead of time, especially if you will be at the airport during a snowstorm.
Which Ground Transportation Option Should You Choose To And From Eagle Airport?
Private car service is the most comfortable, flexible, and convenient mode of ground transportation to and from Eagle-Vail Airport. If these criteria are essential to you, you should consider this choice.
WHY CHOOSE MAYFLOWER LIMO TO VISIT EAGLE VAIL AIRPORT?
"Travel stress-free and hassle-free than other modes of public transportation by simply booking a car."
There are always good facts and explanations to figure out why booking a car service is the safest way to travel. It is a faster mode of transportation than buses, trains, and even uber services.
Mayflower Limo is proud to provide first-rate transportation for long distances. Especially when it comes to one-way, round-trip, hourly, and airport transfers. All of their drivers are qualified to provide you with cutting-edge, first-rate transportation. The foundation of the company is built on respect, integrity, and dignity. Among the many advantages are:
There is no additional charge.
The element of convenience
Safety
A driver who is familiar with the city of Denver.
With all of the advantages listed above, you will be passing up a plethora of opportunities if you do not use this service on your next trip.
If you're traveling to Cordillera, you can read more about our services here.