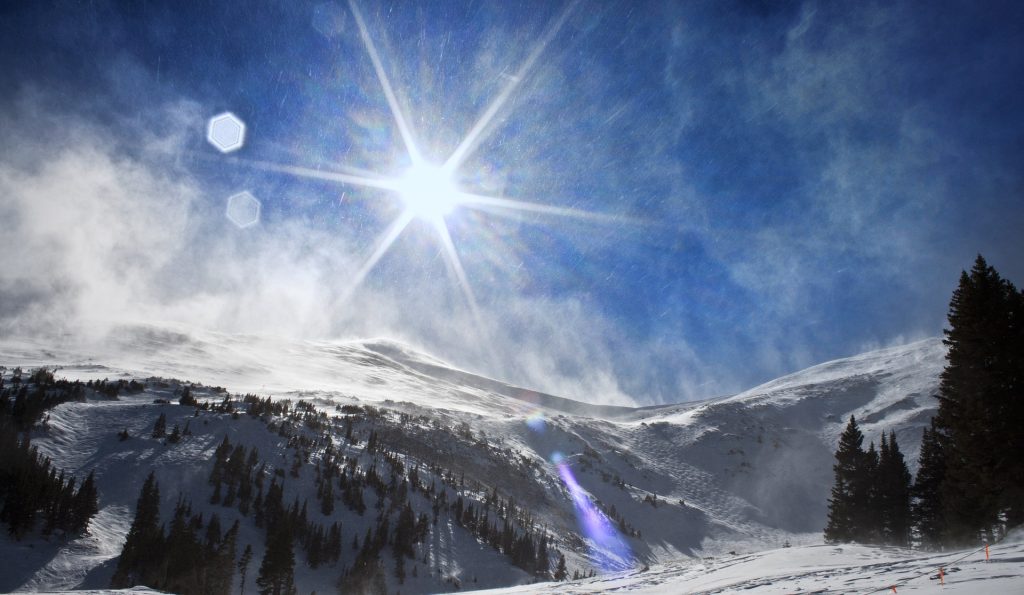 "Breckenridge offers world-class skiing and snowboarding, as well as fantastic hiking and bikeways. This charming mountain village is more than simply an outdoor wonderland."
With a rich history, a lively downtown, and a world-class ski resort, Breckenridge, CO, is much more than a spot to go for a day. It provides the ultimate mountain adventure. While most people think of Breckenridge as solely a ski town, it is jam-packed with activities and events for all four seasons. The high-end, adventurous lifestyle has risen over the last few decades
It's simple to understand why. Breckenridge (often known as "Breck" by locals) is encircled by five high peaks. The downtown area is a hub of activities, with everything from fantastic restaurants and shopping to high-end outfitters ready to help you conquer any sort of activity in the area.
Fall in love with mountain life along with these things to do in Breckenridge.
Breckenridge, surrounded by mountains, is one of the most picturesque (and attractive) hiking destinations in the country. The mountain sights, combined with a continuous sea of green woods, alpine lakes, rivers, and meadows, provide for a broad range of hikes. It will be difficult to get bored. You'll be able to push yourself as far as you want.
STROLL HISTORIC MAIN STREET
There's a reason Breckenridge is usually ranked as one of America's most beautiful cities. Main Street is the hub of the historic area, which includes approximately 200 buildings from the mining era that have been restored and are well-maintained. They are now boutiques, coffee shops, restaurants, and shops. Main Street is also a good place to go if you're feeling knocked down from the altitude.
You can't visit Breckenridge without experiencing the enormous beauty of the Blue Lakes. The Blue Lakes Trail is less than three miles long and has an elevation rise of 1,131 feet. The path begins at over 11,800 feet in elevation, so you can expect stunning views from the start. The route is above the tree line and leads to a historic area of the region rich in signs of Breck's mining past.
RELAX AT SAWMILL RESERVOIR
Hiking to the reservoir is among the most famous things to do in Breckenridge, especially in the summer, but it's also a short ride from downtown if you're short on time or just want to relax.
When you hit the parking lot, the reservoir is a brief stroll across a wildflower-strewn path. The scenery is breathtaking, with nothing but mountain peaks and pine trees.
EXPLORE BRECKENRIDGE NORDIC CENTER
Take a rest from the downhills by visiting the Breckenridge Nordic Center. One piece of advice is to obtain a trail pass to access the trails, which you can do at the center. You may also rent equipment or bring your own if you already have any. If you need to refuel after a long day in the snow, an on-site restaurant serves warm, delicious food.
Which Transportation Option Should You Choose To Visit Breckenridge?
Private car service is the most comfortable, flexible, and convenient mode of ground transportation to and from Breckenridge.
WHY CHOOSE MAYFLOWER LIMO TO VISIT BRECKENRIDGE?
"Travel stress-free and hassle-free than other modes of public transportation by simply booking a car."
There are always good facts and explanations to figure out why booking a car service is the safest way to travel. It is a faster mode of transportation than buses, trains, and even uber services.
Mayflower Limo is proud to provide first-rate transportation for long distances. Especially when it comes to one-way, round-trip, hourly, and airport transfers. All of their drivers are qualified to provide you with cutting-edge, first-rate transportation. The foundation of the company is built on respect, integrity, and dignity. Among the many advantages are:
There is no additional charge.
The element of convenience
Safety
A driver who is familiar with the city of Denver.
With all of the advantages listed above, you will be passing up a plethora of opportunities if you do not use this service on your next trip.
If you're traveling to Cordillera, you can read more about our services here.