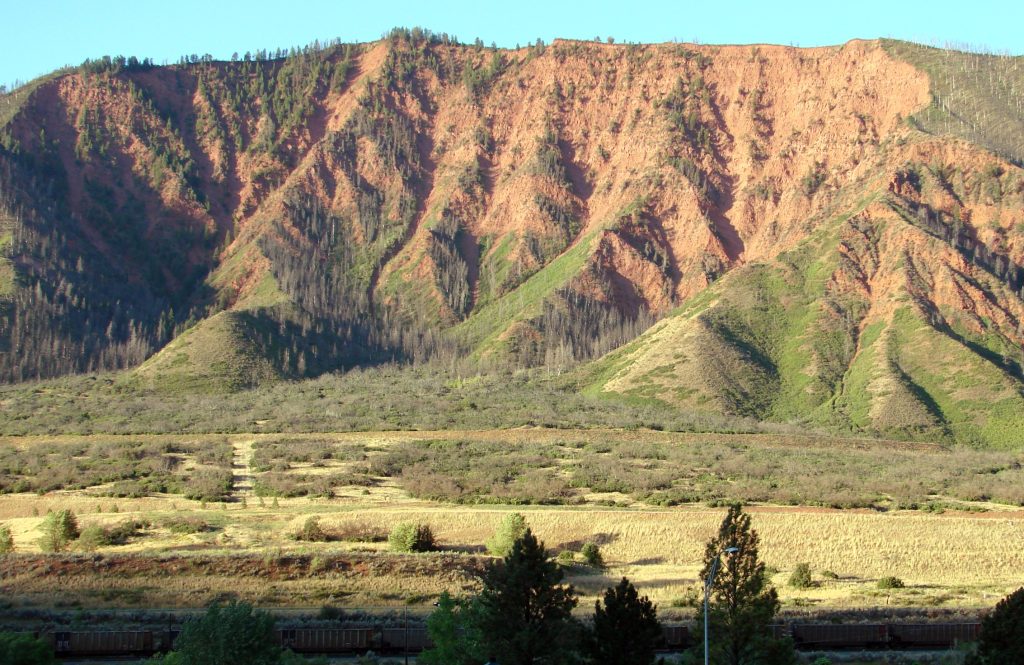 "Historically inhabited by nomadic Ute Indian tribes, this region of bubbling hot springs has long been a health-seeking destination. In the 1880s, James Landis homesteaded the area that became Glenwood Springs at the confluence of the Roaring Fork and Grand Rivers."
Early founders Isaac Cooper and Walter Devereux sensed Glenwood Springs' capability to become a highly renowned destination and developed these facilities into a world-class resort. With the arrival of the railways in 1887, the first trainloads of tourists arrived to enjoy everything Glenwood had to offer.
Today, no matter what you prefer doing on vacation, Glenwood Springs is sure to offer something for you. Glenwood Springs is a top Colorado destination for all types of outdoor activities, with plenty to do. Expert-led trips and a variety of trails provide the ideal setting for a day of fresh-air pleasure for the family members.
Enjoy your days with our suggestions for the best things to do in Glenwood Springs.
GLENWOOD HOT SPRINGS RESORT
Glenwood Hot Springs Resort, surrounded by mountain beauty, is an ideal location for a peaceful soak. A separate section with a waterslide and a huge splash pad adjacent to the main pool is ideal for families looking for a fun trip with the kids. Glenwood Hot Springs Athletic Club has all of the most up-to-date machines and programs. It is also situated in the same building. A poolside restaurant serves quick food and snacks. Consider staying at the Glenwood Hot Springs Lodge. That is just steps from the pools, for a romantic weekend, a serene retreat, or simply for convenience.
GLENWOOD CAVERNS AND ADVENTURE PARK
This is the most popular Glenwood Springs attraction, but you don't have to be a child to enjoy it. Adults will like this spot. You might be amazed to find that Glenwood Caverns and Adventure Park is located on a mountainside and is only accessible by gondola. When you step off the gondola at the top, you will find yourself in a fun-filled wonderland. The park has various features, but the adventure rides are one of the major attractions.
Glenwood Springs has two amazing rivers that offer several opportunities to cast a line and grab a silvery gem. Fly fishing is the most popular sort of fishing. Local guides can equip you with all of the necessary equipment to catch brookies, browns, cutthroats, and rainbow trout. Moreover, if you have your own equipment, the entrance to the Colorado River is straightforward along the Glenwood Canyon Recreation Path.
Downtown Glenwood Springs is a neat and compact area filled with restaurants, attractive retail businesses, and museums. Park the car and stroll up and down the wide streets, perhaps sitting at a terrace to people-watch.
With the completion of a new vehicle bridge, the downtown area has just been revived. A pedestrian-only walkway across the Colorado River runs beside the new bridge. Moreover, the sights of the hot spring pools and the Colorado Hotel are beautiful from here. So are the views up and down the river and towards the entrance of Glenwood Canyon.
Sunlight Mountain is an excellent option for a fun day of skiing with the family. Most of the terrain is suitable for beginners and intermediates. Every year, Sunlight gets an average of 250 inches of snow. As this is a local hideaway, the powder lasts longer. Lift tickets, lessons, and rentals are around half the price of what you'd spend at Aspen's resorts.
Which Transportation Option Should You Choose To Visit Glenwood Springs?
Private car service is the most comfortable, flexible, and convenient mode of ground transportation to and from Glenwood Springs.
WHY CHOOSE MAYFLOWER LIMO TO VISIT GLENWOOD SPRINGS?
"Travel stress-free and hassle-free than other modes of public transportation by simply booking a car."
There are always good facts and explanations to figure out why booking a car service is the safest way to travel. It is a faster mode of transportation than buses, trains, and even uber services.
Mayflower Limo is proud to provide first-rate transportation for long distances. Especially when it comes to one-way, round-trip, hourly, and airport transfers. Moreover, al of their drivers are qualified to provide you with cutting-edge, first-rate transportation. The foundation of the company is built on respect, integrity, and dignity. Among the many advantages are:
There is no additional charge.
The element of convenience
Safety
A driver who is familiar with the city of Denver.
With all of the advantages listed above, you will be passing up a plethora of opportunities if you do not use this service on your next trip.
If you're traveling to Cordillera, you can read more about our services here.