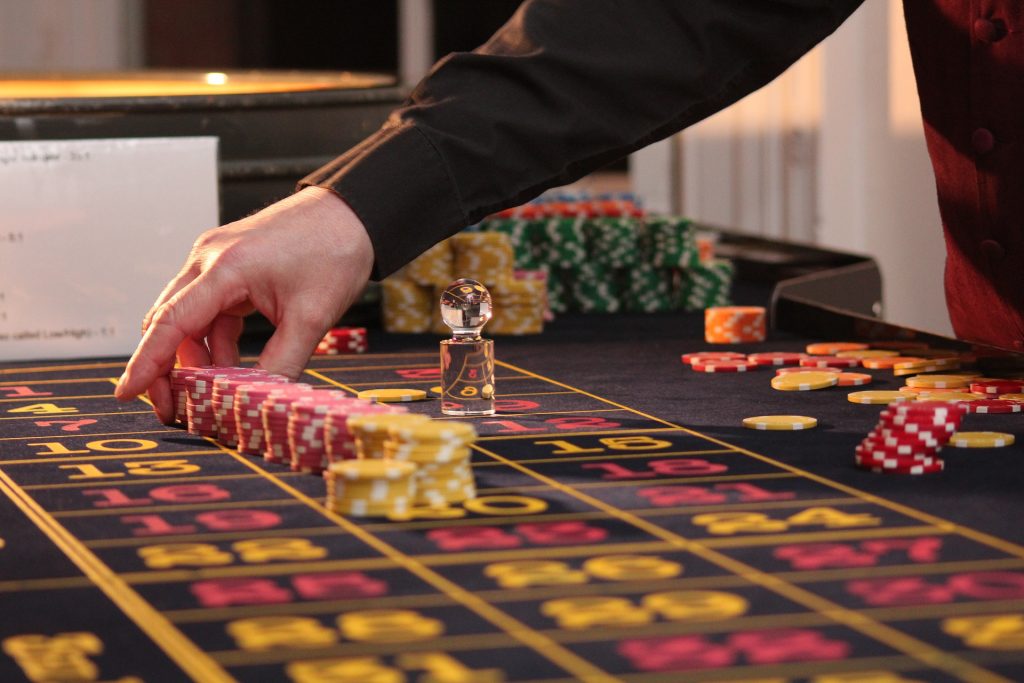 While Colorado isn't necessarily known for its casinos, there are quite a few fantastic casinos to be seen spread out across the state thanks to a few local American Indian Reservations and a few towns that permit gambling. Gambling is a massive draw for visitors and tourists, and Colorado is known for going all out to ensure its visitors can have the experience of a lifetime.
Heading to a casino is a great way to spend a few bucks to try your hand at lady luck after a few days out in nature. Here are some of the best casinos Colorado has to offer. 
Ameristar Casino Resort Spa – Black Hawk
Spending time at the luxury Ameristar Casino Resort Spa is perfect for those looking for more of a place to relax and have a little fun. The casino opened up in 2001 and was once the largest casino in Colorado, with over 1,250 slot and video machines, 40 table games, and 22 live poker tables. The casino has floor-to-ceiling stone fireplaces timber beams that radiate a rustic elegance that combines gaming with luxury. 
The poker room at the Ameristar has 11 tables that offer a variety of games around the clock, seven days a week. Plan a stay at the resort, enjoy access to one of 886 luxury rooms and suites, and maybe take a few days out on the slopes. Find more information about the location here. 
Double Eagle Hotel and Casino – Cripple Creek
The Double Eagle Hotel and Casino is open 24 hours a day every day in the historic downtown of Cripple Creek, Colorado. Stay at a wide range of hotel rooms and suites conveniently located above the casing that offer sweeping views of the mountains and overlooking the city. The casino features 400 slot machines across two floors of gaming. The main floor has plenty of table games to choose from, including blackjack, craps, and poker. 
There are three restaurants to choose from at the Double Eagle. Choose from Lombards, which offers pizza, salad, soups, and many comfort foods. Or, for fine dining, you can enjoy a wide range of dinners in an elegant atmosphere. Find more information about the location here. 
Century Casino – Central City
Central City has a rich history during the gold rush and was once the gold capital of the world. The Century Casino is located just 45 minutes west of Denver and has been voted Denver's best casino since 2012. The casino opened in 2006 and has since added a parking garage to accommodate the guests. When you play at Century, you can stay in one of the 26 boutique-styled rooms. 
The games available at Century Casino include video poker, a whole host of slots machines. Moreover plenty of your favorite table games, including blackjack. 
Featured dining at the Casino includes the Mid-City Grill open for breakfast, lunch, and dinner, and enjoy American favorites, including the popular prime rib. You can also enjoy pizza at the Retro Deli, and the Tavern opens late for those late gambling nights. 
The cocktail service is open 24 hours a day, and premier cocktails can be had at the Century Casino Celebrations Bar. Find more information about the location here. 
Sky Ute Casino – Ignacio
The Southern Ute Indian Tribe runs the Sky Ute Casino. This gorgeous casino complex is combined with a luxury resort featuring 140rooms. moreover, eight culturally themed suites with high-quality furnishings.
The resort has incredible choices in activities, including Rolling Thunder Lanes & Hand Game Arcade Room that features 24 lanes, an arcade, and food and drinks. Or you can check out the Mini Golf & Playground for an 18-hole miniature golf course. Find more information about the location here. 
Wildwood Hotel and Casino – Cripple Creek
In the historic mining town of cripple Creek, Wildwood offers Vegas-style 24/7 gaming. With an elevation of 9,593, Wildwood is the highest casino in the world and overlooks the main street of the town. 
There are over 500 slot machines to choose from. Moreover, a vast selection of classic table games. That includes poker, blackjack, roulette, Texas hold 'em, and more. 
The dining selections feature some American favorites. That also includes Joe's Diner, which serves breakfast, burgers, and sandwiches all day. Moreover, grab some pizza at Woody's Sports Bar and Grill features several screens. In order to watch sports while you enjoy pizza and beer. Find more information about the location here. 
Red Dolly Casino – Black Hawk
The Red Dolly Casino calls itself the oldest and friendliest casino where everyone knows your name. The Red Dolly has been open since 1992 and has small-town charm while being one of the town's main attractions. 
You can choose from over 100 slot machines and a few other online games for gaming. But there are no table games at this small casino. One of the favorite restaurants among the locals with some of the best American comfort foods. Moreover, you can find more information about the location here. 
Saratoga Casino – Black Hawk 
The Saratoga is one of the more glamorous casinos in Black Hawk. The games are more extensive and include over 400 slot machines, video poker, popular table games, and Keno.
The casino has an impressive restaurant selection, including multiple bars and lounges. The Main Street Café offers breakfast, lunch, and dinner all day. Moreover, in the upstairs restaurant you can find the Mill City Chophouse. Moreover, you can find more information about the location here. 
Mayflower Limo
Colorado has a diverse selection of activities and enjoying a trip to play a few rounds of slots or try out some blackjack makes for an exciting day out. The casinos are spread out in more remote locations, and Mayflower Limo can get you there with a luxurious ride in a privately chauffeured car. Arrive in style with reliable service and your safety in mind while you relax and take in the scenery along the way.