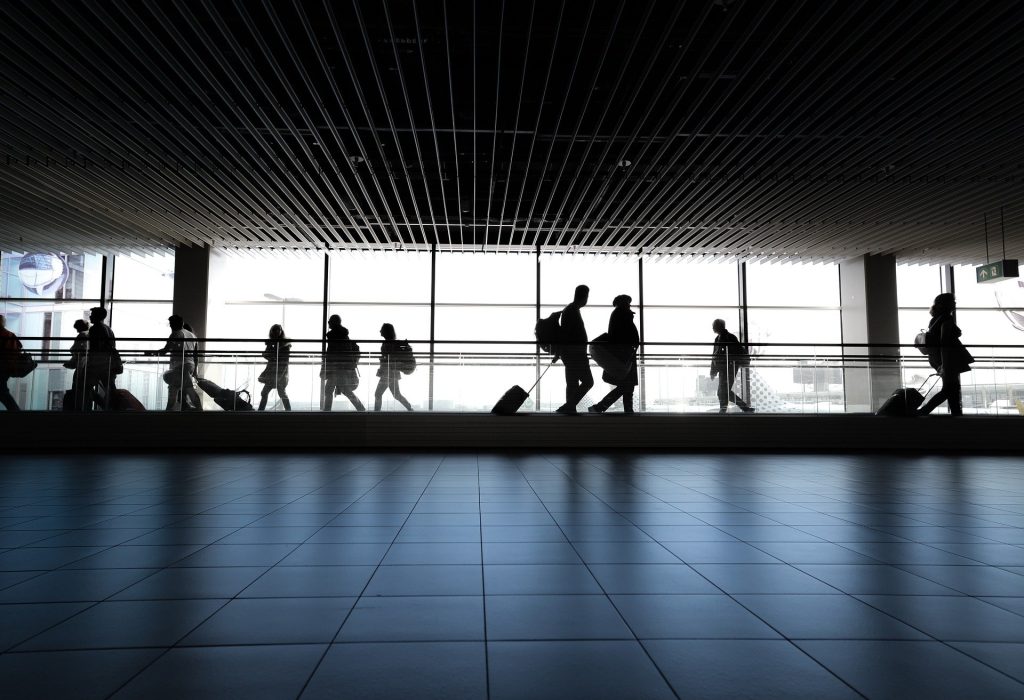 "The Colorado Springs Airport is located on the southeast side of the city, right off Powers Boulevard. The address is 7770 Milton E. Proby Parkway, Colorado Springs, Colorado 80916, and you can contact them at 719-550-1972 for additional information."
ALL ABOUT COLORADO SPRINGS AIRPORT
"Being small has numerous great advantages for travelers. Flying from a small airport ensures short lines, short delays, and short walks. It offers a low-stress place to start and end your journey. So, take advantage of Colorado's small airport."
Colorado Springs Airport is Colorado's second busiest airport, behind only Denver International Airport. The Springs Airport is much smaller, making it simpler to enter and exit. Moreover, there is just one security checkpoint in the airport, but the procedure is fairly quick, making travel simple. Furthermore, the Springs Airport features everything you'd expect from an airport, including a post office, internet, ATMs, and even a kid's play area. Moreover, within the Airport, there are various places to dine and shop. The Main Concourse, baggage claim, and security screening checkpoints all have free wifi access.
So, flying from this Airport is a pleasure due to all of the options available to travelers. Moreover, you will not find a nicer or more polite airport staff to help you with all of your requirements.
SMALL AIRPORT, MULTIPLE OPTIONS
There are several options for direct flights to major hubs.
From everywhere in the United States, you may take a direct or one-stop trip to Colorado Springs Airport.
The terminal is simple to use and provides a faster airport experience.
The terminal has free WiFi, Airport Managers, a selection of snacks, and a VIP lounge.
Incredible views of Pikes Peak and Colorado's Front Range can be seen through numerous skylights and huge windows.
Easy to find – the farthest gate is less than 1,000 feet from the ticket booths or baggage carousel.
There are around 9,000 uncovered parking spots.
FLIGHTS FROM COLORADO SPRINGS AIRPORT
Currently, Colorado Springs Airport has direct nonstop flights to ten U.S. destinations on five different carriers.
Commercial airlines include:
American
Delta
Frontier
Southwest
United
Nonstop Destination Cities:
Atlanta (ATL) – Delta
Chicago (ORD) – American, United
Chicago (MDW) – Southwest
Dallas (DAL) – Southwest
Dallas (DAL) – Southwest United
Houston (IAH) – United Airlines
Las Vegas (LAS) – Frontier. Southwest
Los Angeles (LAX) – United
Los Angeles (LAX) – United
Salt Lake City (SLC) – Delta
HOW TO GET TO AND FROM THE COLORADO SPRINGS AIRPORT?
The airport is only 12 miles from downtown Colorado Springs. Moreover, it is perfectly located right off Interstate-25, with four-lane access from exit 135.
WHY CHOOSE MAYFLOWER LIMO FOR TRANSPORTATION  TO COLORADO SPRINGS AIRPORT?
"Traveling with Mayflower Limo Airport transfer services allows you to choose your own time, pick up and drop off location, and there are no additional charges."
There are always good reasons why booking a car from Mayflower Limo is the safest method to go.
We have the biggest fleet of vehicles in town. So you'll never have to worry about not being able to catch a ride in a reasonable amount of time.
Furthermore, we always guarantee punctuality. So, whether it's 2 p.m. or early in the morning, you won't miss your flight because you couldn't find transportation. So, all you have to do is get ready and wait for your booked service to pick you up from your designated location.